Regular price
$29.00
Sale price
$4.99
Unit price
per
Sale
Sold out
30 Days  Money Back Guarantee
6 month  Quality Guarantee
100%  Secure checkout
Description

Unlock your inner country diva! TXOME Tea Half Frame Glasses is lightweight and pairs perfectly with progressives. Get on board today! 

FEATURES:


Frame Material: TR+Metal; Resin Lens
Frame Height: 50 mm
Frame Width: 147mm
Temple Length: 142mm
Bridge: 18mm
Weight: 17g

Details Show
Lens Recommendations

Blue-Light Blocking Lenses

To safeguard your eyes from harmful light emitted by digital screens during extended use, ensure to wear blue light blocking lenses. 

Photochromic Lenses

Photochromic lenses adjust to varying light conditions, darkening when exposed to sunlight and returning to clear when indoors.

Prescription Sunglasses

Shield your eyes from intense light with sunglasses. Choose from a variety of multi-tint colors and customize the lenses with your preferred shade.

Progressive Lenses

Progressive lenses, with three prescriptions, provide clear vision for near, middle, and far distances.
Processing and Shipping

Processing Time

| | |
| --- | --- |
| Product Type | Time |
| Non-Prescription | 24 hours |
| Single Vision | 3-7 business days |
| Blue-light blocking | 3-7 business days |
| Progressive | 7-10 business days |
| Tint/Mirror | 7-10 business days |
| Photochromic | 3-7 business days |

 Ps: Processing time might be longer based on your lens complexity.

Shipping Time

| | |
| --- | --- |
| Country/Region | Estimated Delivery |
| All Countries | 9-16 business days |

Ps: Delivery time may be affected in holiday seasons.

Shipping Fee

Free Shipping for order over $39

Tracking Order

You can track your order on our Tracking Page
FAQ

About Ordering

Browse the site and pick out a frame. Or better yet, several frames! After you choose Fill in your prescription and tell us what lenses and coatings you would like. We'll take care of the rest! We have a full tutorial on how to shop at TXOME as well! If you choose to provide the prescription via email, please send a photo of the prescription data to

service@txome.com

You will get your prescription from your eye care professional, likely an optician or optometrist, following an eye exam.

Yes! Log into your account and look up the previous order in the purchase history. If the frame is currently available, you can order it again.

Not worries! Our customer service team can fix your prescription as long as you reach out to us in a timely manner. Send an email to service@txome.com and let us know how we can help with your order. P.S. Make sure to have the order number ready before contacting us.

Yes, of course! Just send an email to service@txome.com and let us know how we can help you with your order. Make sure to have the order number ready before contacting us.

Shipping & Returns

You sure can! Enter your order or tracking number in the Track Order section in our bottom navigation, or you can check on the status of your order on our Order Tracking page, or you can email us to check its status.

The anticiaption is half the fun! Your order will be delivered within 8 - 25 business days.

The product you purchased will be shipped out in 3-5 days by 4PX, DHL E-commerce or other Air Parcel Register Shipping Service.

It depends on the destination countries. All orders outside of the US, Canada, and Australia are shipped as duties, customs, and taxes unpaid. In the event that your order is charged taxes or customs duties, you will be responsible for all expenses incurred, which will be non-refundable.

We guarantee the quality of our eyeglasses. If you are not happy with your glasses, simply contact us for a refund or a replacement!
We have 30-Day Free Returns, which allows you to make an equal exchange or return within 30 days — no questions asked.

If you decide to replace your glasses with a new pair of higher value, you are responsible for covering the difference.
And of course, if you decide to replace your glasses with a new pair of lesser value, we will refund you the difference.
Customers are responsible for shipping and handling costs when returning glasses after your 30-Day Free Return period has expired.

Lenses & Prescription

Absolutely! When entering your prescription, click Add prism. Our industry standard lenses are made of quality lightweight metal and polycarbonate plastic. Our quality lenses come in six different refractory indexes.

Typically, 60% of the lens height is reserved for distance vision and 40% for reading

Unfortunately we are unable to sell lenses independent of their frame.

Figuring out what all of those numbers and letters on your prescription mean can be a little tricky, but we've got that covered. Come check out our tutorial on how to read your prescription!

PD, or pupilalry distance, is the distance in millimeters between the center of one pupil to the other measured in millimeters. Your PD is usually included in your prescription. If not, you can measure your PD yourself or contact your eye doctor to measure it for you.

You can do it yourself or have someone else measure it using a mirror and a ruler. Place a ruler, millimeter side up, directly under the center of your right or left pupil. While looking straight ahead, measure the distance from the center of your left pupil to the center of your right pupil. Repeat for accuracy. Note that the average PD is between 57 and 65mm.
Check out our video tutorial for some extra help!

Contact prescriptions and eyeglasses prescriptions differ, and using them interchangeably will result in problems with your glasses. Make sure you have the correct prescription before entering it.

Frame & Size

Good question! With our Face Shape Guide, you'll learn that there's a frame for everyone — and we can tell you what the best fit is for you!

At TXOME, we provide a wide range of eyeglass frame materials to provide you with the most varied selection possible.

Of course! In the first step of Lens Selection select NON-PRESCRIPTION lenses.

We sure do. Come check out our Kids' Eyeglasses.

We have a huge selection of men's and women's sunglasses styles. You can also turn any eyeglasses frame into a pair of shades with our sun tint option!

Yes! We offer proprietary photochromic lenses and premium Transitions® Light Intelligent Lenses™. First select your eyeglasses frames and then select LIGHT ADJUSTING after you enter your prescription during lens selection.

For bifocals, frames must be at least 28mm. Progressive lenses require a lens height of 30mm.

Knowing the right measurement for your frames is important when shopping for glasses online. If you can no longer read the numbers on the inside of your frame, you can always try measuring by hand. Just remember, when measuring frame width, you need to measure from temple screw to temple screw. For temple length you need to measure from the temple screw to the temple tip. Check out our tutorial on how to read frame measurements so you can be sure your're selecting glasses that fit you best.

We offer quality lenses that are checked for perfection at every step of our manufacturing process. We offer full rim, semi-rimless, and rimless frames to fit every style and budget.

Unfortunately, no. Due to the way basic color tint and photochromic are applied, they cannot be added to the same lens.

Yes! Choose "Non-prescription" lenses while in the "Usage" section of our lens selection process. You can remove your lenses at home once your order has arrived.

Discount&Coupon

You can apply the code in the cart summary page at checkout.

Yes! If you forgot to apply a coupon code when placing your order, reach out to us through any of our customer service channels and we'll be happy to assist you!

Absolutely! As a new customer, you may click "Discount Coupons" at the bottom of the website under "Shop" to choose the coupon.

Sorry, but we do not allow multiple discounts. That means only one coupon per purchase. Also, coupons cannot be applied to any items that are currently on marked down or on sale.

Insurance

Prescription colorblind glasses are included in FSA & HSA. For non-prescription colorblind glasses and other types of insurance, you'd better contact your health insurance provider.

Unfortunately, we're not currently affiliated with any insurance companies — but we can provide you with a detailed copy of your invoice along with our tax ID number so you can request a reimbursement from your insurance company! We also accept flexible spending accounts (FSA) or health savings accounts (HSA) for purchasing prescription eyewear or sunglasses. However, the FSA and HSA cards need to be affiliated with a major credit card.

Technical Support

Oh no! I entered some of my prescription incorrectly. How to resolve that?
If you contact us within the hour of ordering, our customer service team can fix your prescription. Shoot us an email at service@txome.com with your order number and correct prescription.

Covid-19 Policy

According to the Centers for Disease Control and Prevention (CDC), "...because of poor survivability of these coronaviruses on surfaces, there is likely very low risk of spread from products or packaging that are shipped over a period of days or weeks at ambient temperatures."

Before opening the package, we recommend wiping it down using antibacterial wipes or cleaners with a minimum of 70% alcohol.

The CDC recommends the following social distancing guidelines:
1. Stay home from work, school, and all activities when you are sick with COVID-19 symptoms, which may include fever, cough, and difficulty breathing.
2. Keep away from others who are sick.
3. Limit close contact with others as much as possible (about 6 feet).
4. Shopping online and opting for "no-contact delivery" (when available) is another way to maintain social distancing.

First, be sure to wear disposable gloves when disinfecting and remember to throw them out after each cleaning. If you're using reusable gloves, they should be used only for cleaning and disinfecting surfaces for COVID-19 and not for any other purpose. Clean hands immediately after gloves are removed.
Wash any surface that may be dirty with detergent or a mixture of soap and water before disinfecting. For disinfection, you can use diluted bleach solutions, alcohol solutions with at minimum 70% alcohol, and commonly used EPA-registered household disinfectants.

As an extra measure of precaution, TXOME has taken proactive and voluntary steps to ensure packages are safe for handling:
All employees receive two body temperature checks during the day: one before work and one at work. All body temperature checking results are recorded and filed.
All employees wear disposable face masks at work. Additionally, our Operators in Quality Control and those who are part of the shipping process wear disposable latex gloves to avoid touching finished goods directly.
Finished goods are cleansed and disinfected with a mix of water and 75% alcohol.
Disinfection is conducted again before shipping: disinfectant is sprayed inside and outside of the carton box, and disinfected cartons are labeled.
View full details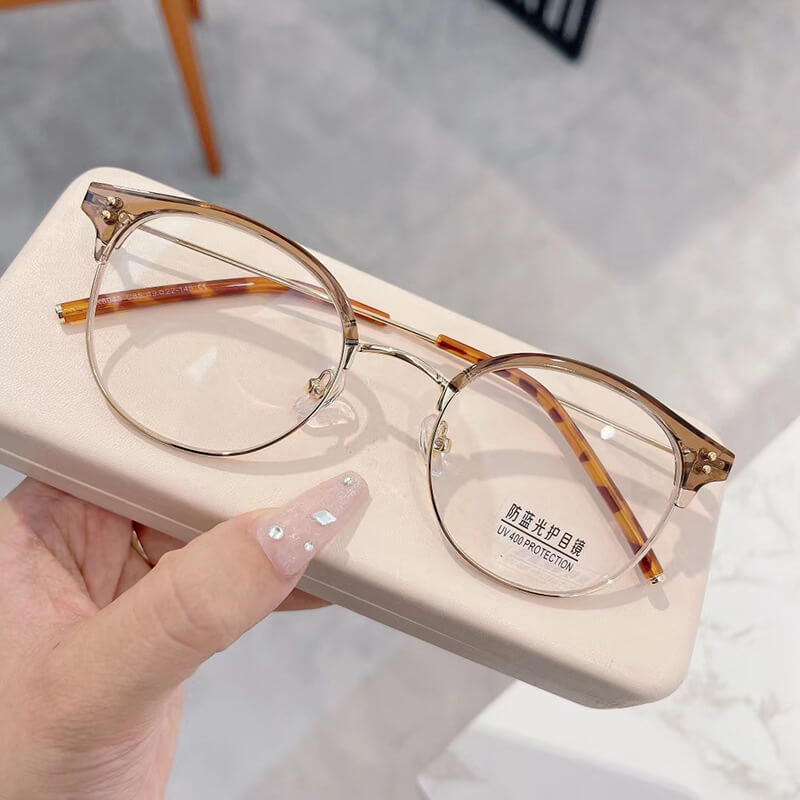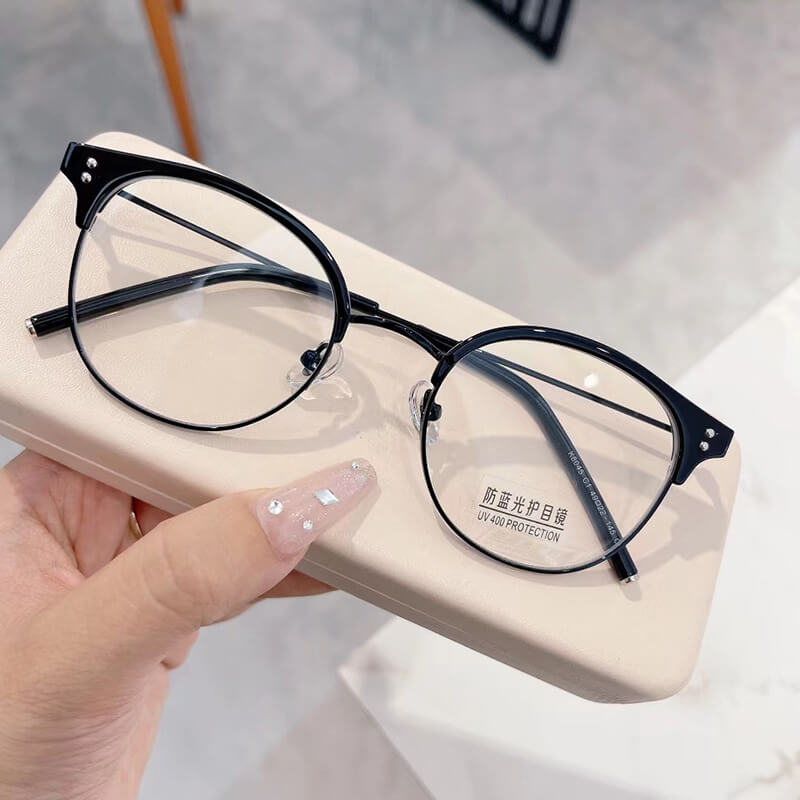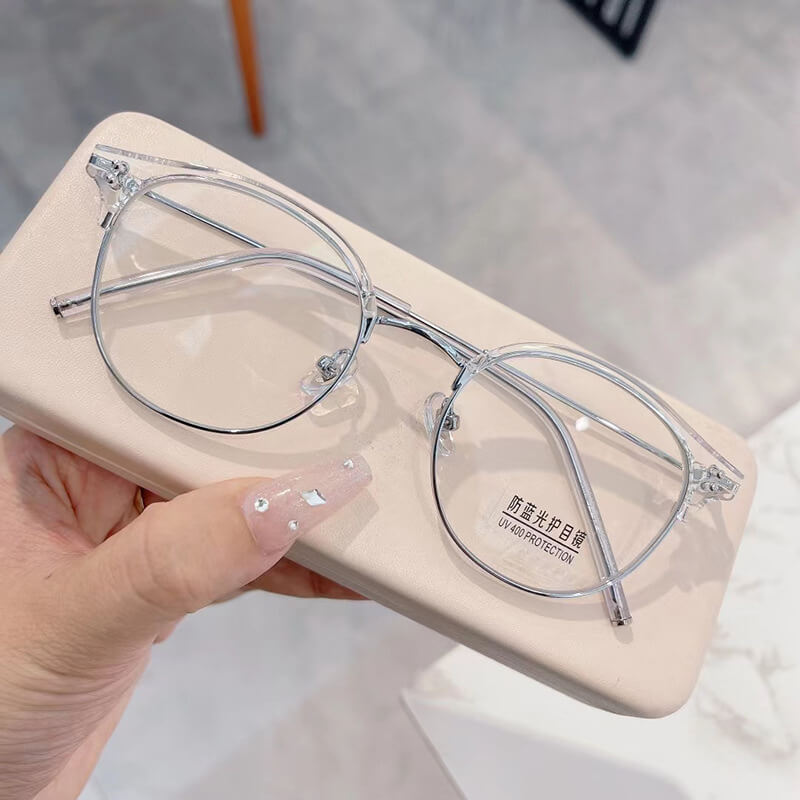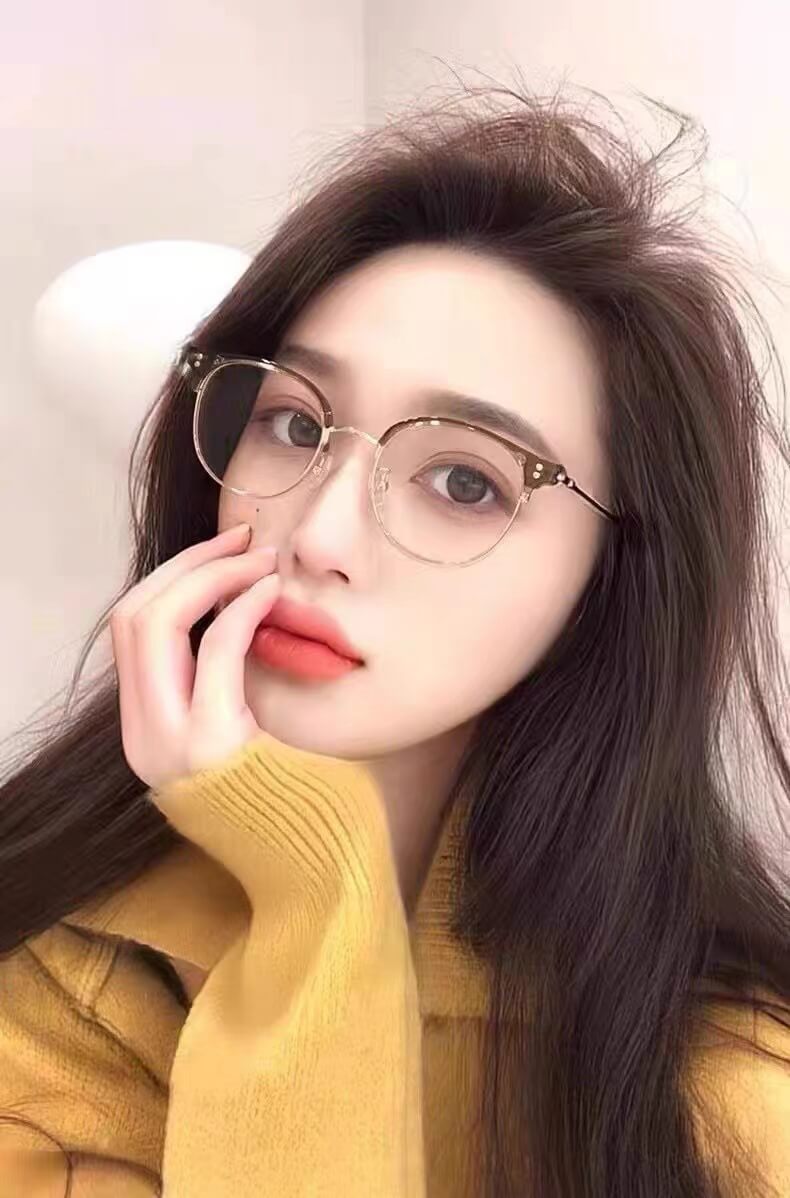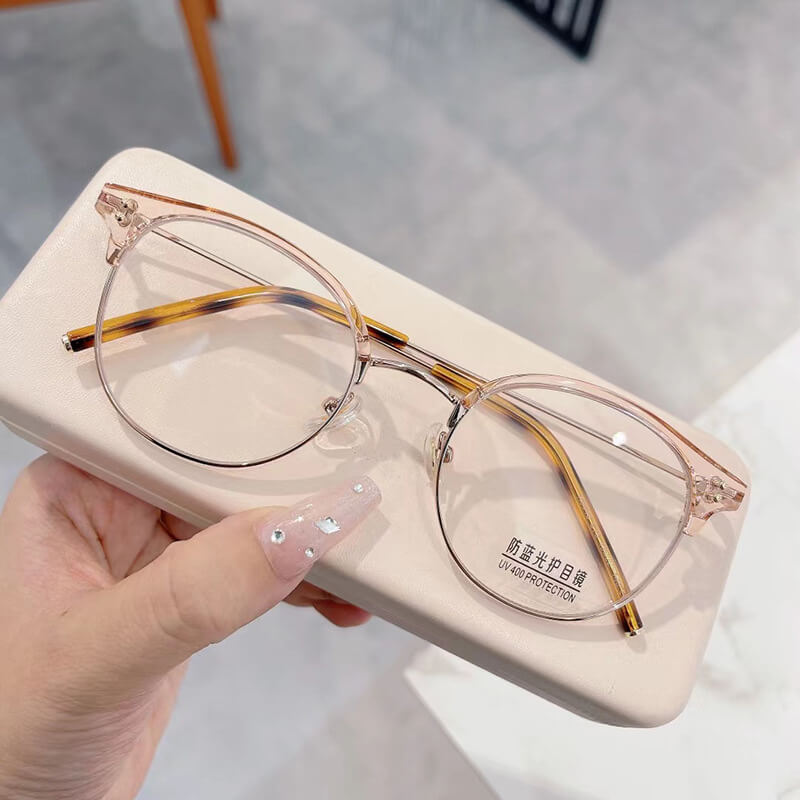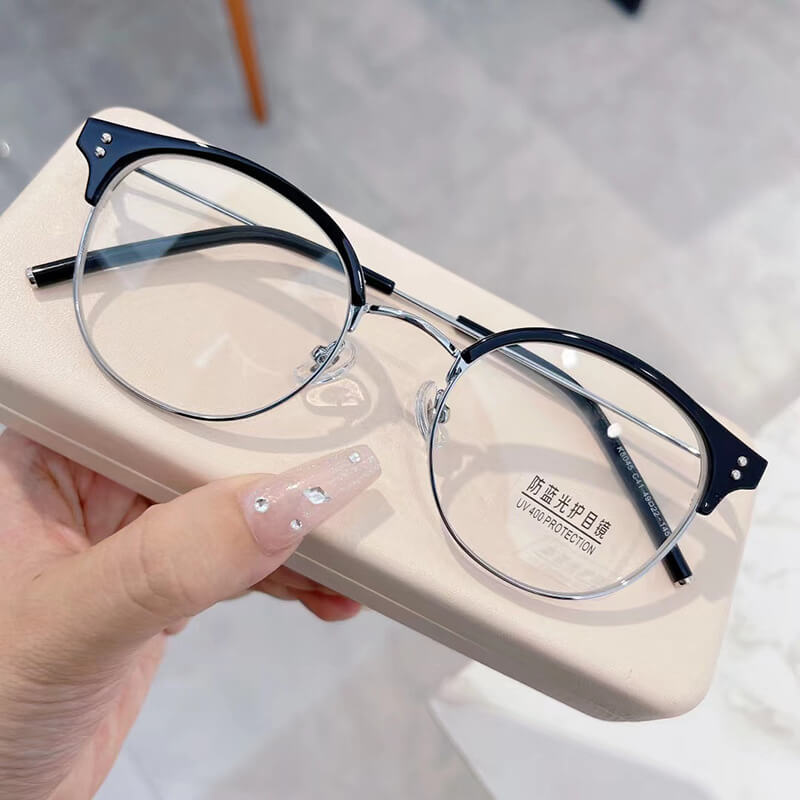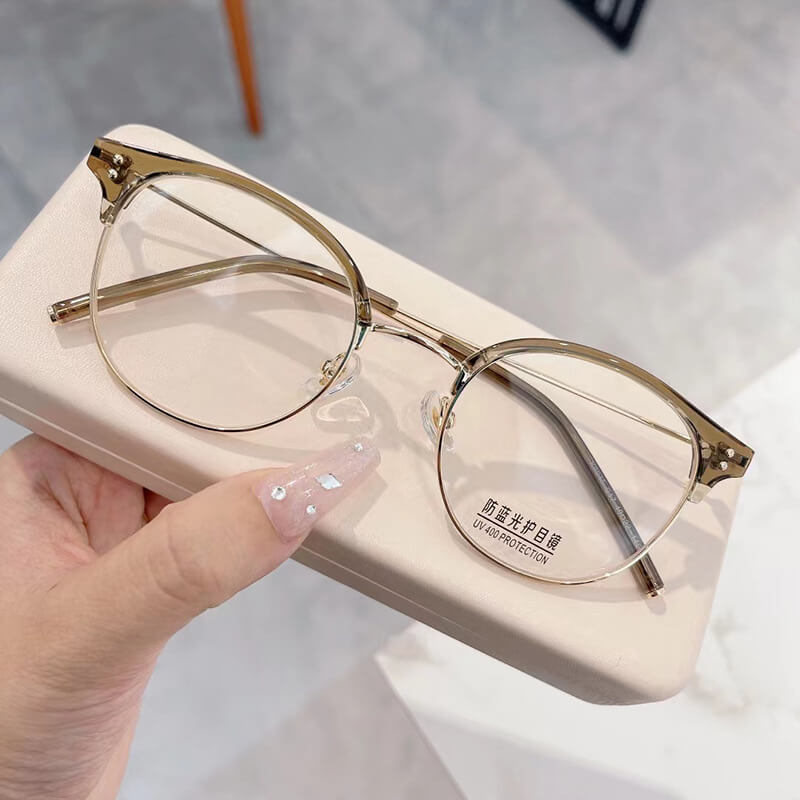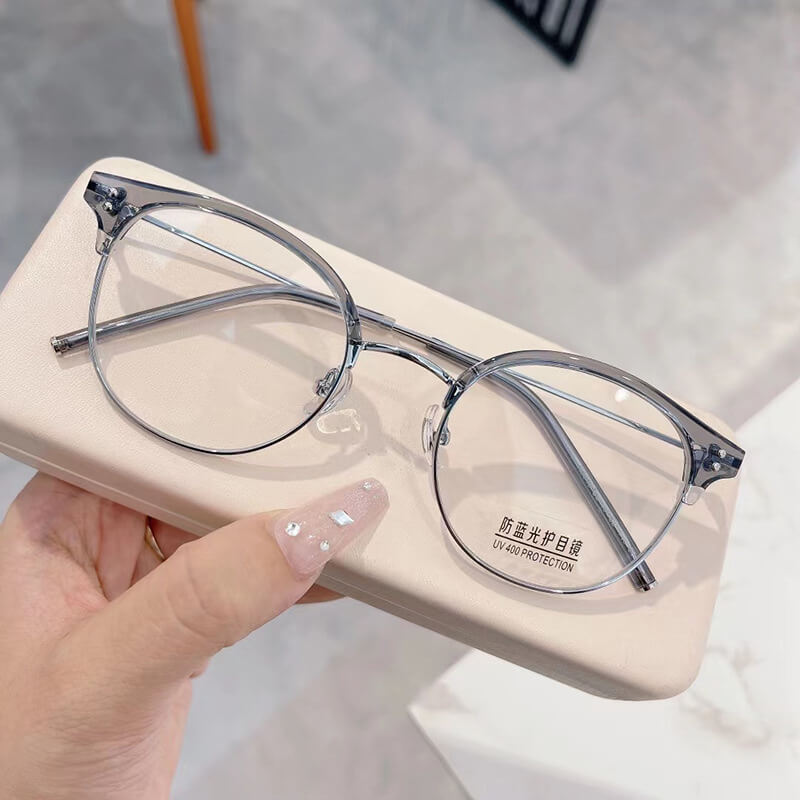 Free Gifts for Each Order
Quality Glasses Case
Protect Your Eyeglasses
Cleaning Cloth
Clean Your Eyeglasses
Screwdriver
Maintenance Tool