Cat eye glasses have been a popular style since the 1950s and continue to be a fashionable choice today. These glasses feature a unique shape that is reminiscent of a cat's eye, with a pointed outer corner and a curved upper edge.
They are typically made of plastic and come in a variety of colors and patterns, making them a versatile accessory to match any outfit.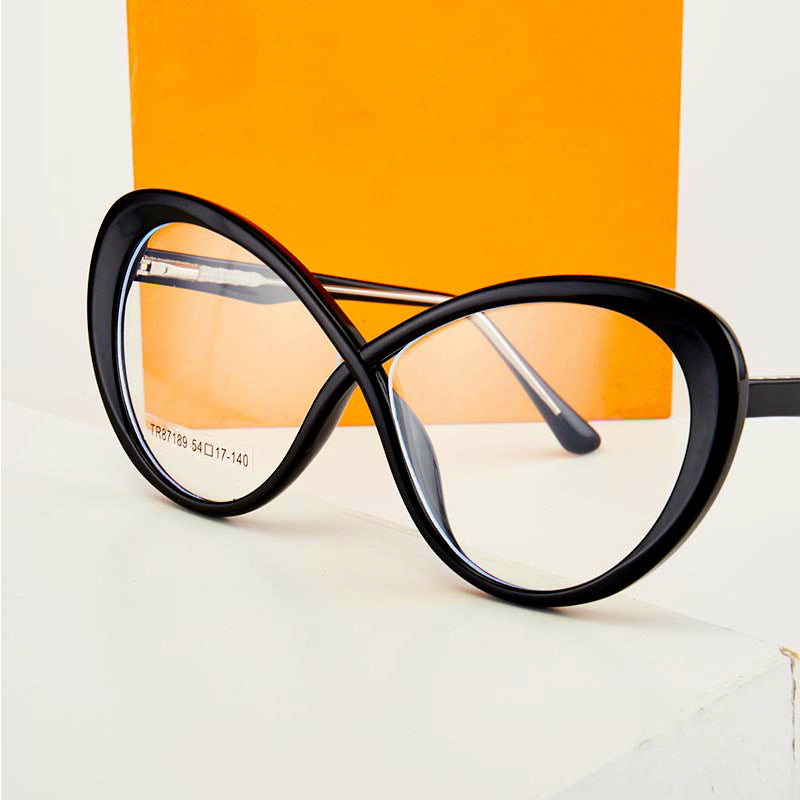 Cat eye glasses often highlight their retro appeal and vintage-inspired design. They may feature models wearing bold, colorful frames with exaggerated cat eye shapes, or more subtle styles with a classic black or tortoiseshell finish. 
People may also highlight the practical benefits of cat eye glasses, such as their ability to flatter a variety of face shapes and provide comfortable, all-day wear.

Overall, cat eye can make a statement with their eyewear. Whether you're looking for a bold, statement-making pair of glasses or a more subtle, classic style, cat eye glasses are a versatile and stylish choice.